ABOUT MCPHEE SECURITY CONSULTING INC.
Leadership through experience, understanding and applied methodology.
McPhee Security Consulting Inc. has the experience and knowledge to encourage and engage people enrolled in our Safely Home Family Protection, Personal Defence Strategies & Awareness training sessions and to fully support organizations interested in our Emergency Preparedness or Security Management services.
We incorporate our core commitment to our clients with our extensive expertise in the security field to offer excellence in all the security services that we provide.
Whether you are a participant in our Safely Home Family Protection, Personal Defence training sessions or you are a client interested in our corporate security services, McPhee Security Consulting Inc. cares and delivers excellence each and every time.
Core Values
To deliver uncompromising security services that fully prepare, preserve and protect each client.
Each client and each situation demands and deserves our full attention. Focus and detail are paramount in the delivery of our services.
No matter your situation or your need we will provide objective advice and exceptional service to support all your security requirements.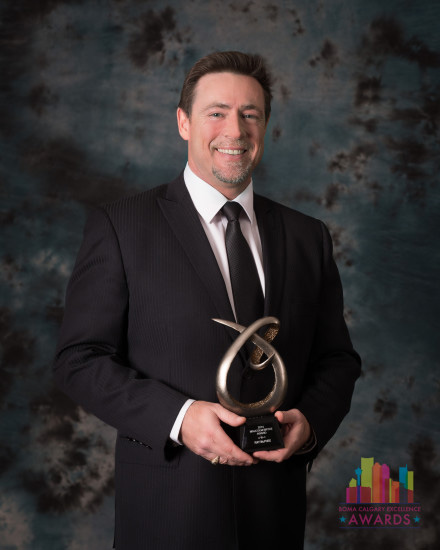 Ray L. McPhee – Malcolm Bryce Award, BOMA Calgary
Ray L. McPhee, CPOI, CPO, CC
President, Principal Consultant
McPhee Security Consulting Inc.
Ray L. McPhee is a security and life safety expert and professional consultant with over 29 years of extensive education, investigative and operational experience. Originally from Toronto, Ray graduated from Seneca College of Applied Arts and Technology in King City, Ontario with a diploma in Law Enforcement and is completing the Security Management Certificate Program at the University of Calgary. Ray holds designations as a Certified Protection Officer Instructor (CPOI), Certified Protection Officer (CPO) and is certified in Security Officer Control Tactics. Ray is an accredited instructor for Alberta's Solicitor General Department teaching the Alberta Basic Security Training (ABST) and Alberta Professional Investigator Training (AIT). Ray conducts threat, risk and physical security assessments, including designing, implementing and training team members on security and environmental crime control strategies, life safety and emergency response within the high-rise building community. Ray has a wealth of experience working with major corporations on all aspects of their security needs.
Additional certificates include U.S. Regional Security Surveillance Detection, Level I and II, Crime Prevention Through Environmental Design (CPTED), levels I and II and Accident Investigations for Occupational Health and Safety.
As an accomplished competitive fighter, Ray understands both conflict resolution and the strategies of keeping safe; the affects and effectiveness of defensive and offensive strikes delivered in self-defence, both on the job and in recreational competition. Throughout Alberta and Saskatchewan, Ray has facilitated personal safety protection training for kids, teens and adults, both private and commercial sectors, including the Calgary police children's safety program MASST, the University of Calgary, Mount Royal University (Safe Walk Programs), various elementary and high-school institutions, ERBC, airline fight attendants, and individuals working alone – the Victims Assistance Units (RCMP and Calgary Police Services).
Ray continues to show strength in leadership, an active member within Toastmasters International, Ray is currently holds his Competent Communicator designation and is an Area Director within Calgary, assisting clubs and their members with whatever they require to continue obtaining objectives and maintaining successes!
Having put all of his knowledge diverse training and operational management experience into McPhee Security Consulting Inc., his firm offers the best and most conscientious security services to his clients.