SAFELY HOME Family Protection, Personal Defence Strategies & Awareness Training Sessions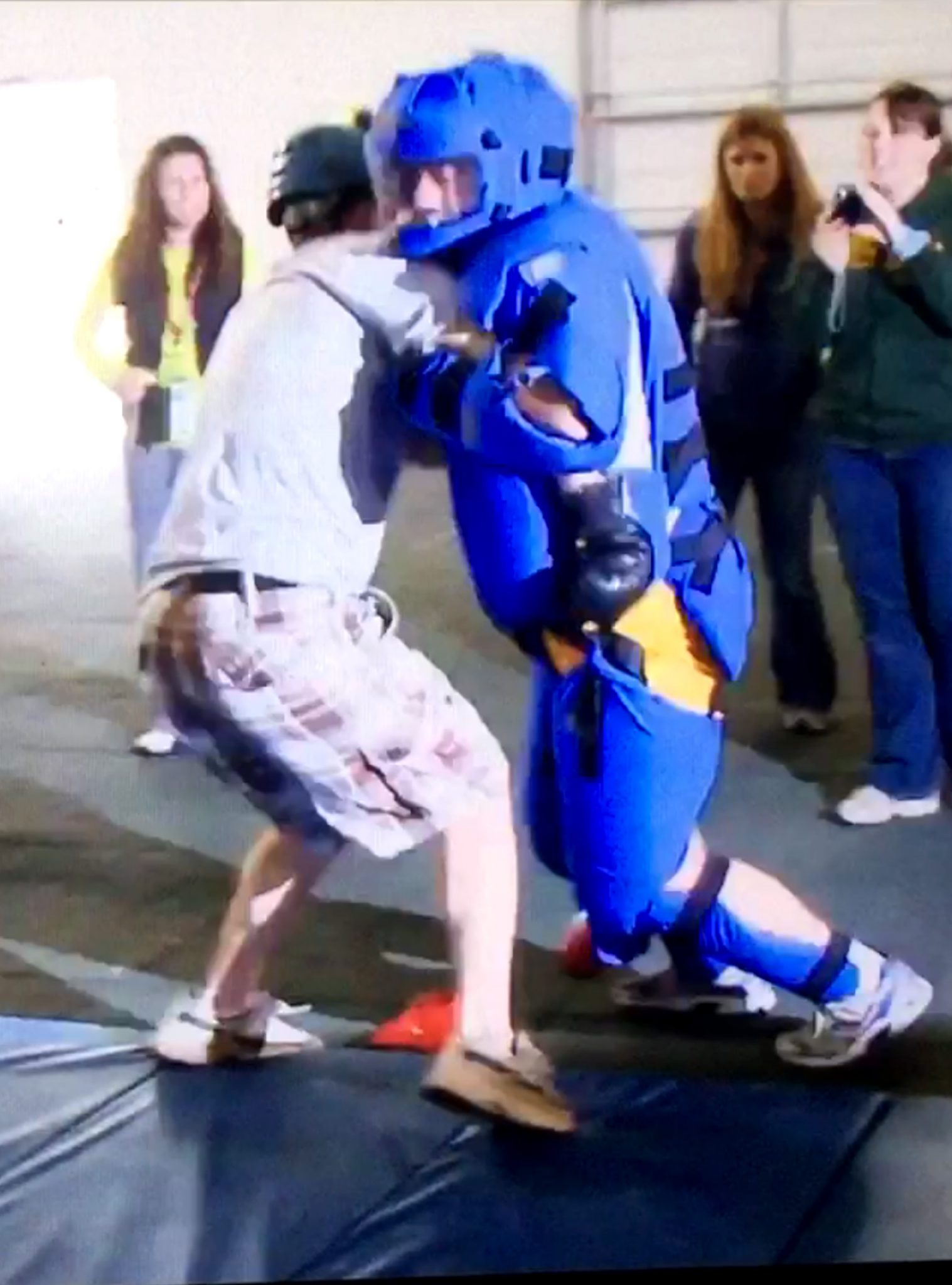 About the Safely Home Training Sessions
Let's take F.E.A.R.™ out of what you don't know…because what you learn will empower you and inspire others, dynamic interaction! – Ray L. McPhee, CC, CPOI, CPO
Safely Home Family Protection, Personal Defence Strategies & Awareness Training sessions were developed to meet the needs of all ages. Our loved ones will benefit from these informational, proactive and reactive training programs; in an environment that's supportive, entertaining and inspiring. Participants will engage in real life scenarios and have a chance to develop a plan and use the skill sets they've learned, while instilling confidence and enhancing instincts to avoid becoming a victim whenever possible.
Give yourself and your family the peace of mind that comes from knowing what to do. Our Safely Home Family Protection, Personal Defence Strategies & Awareness training sessions teach a comprehensive approach to personal safety preparedness.
Your first line of defence is learning to anticipate a potentially dangerous situation and then avoid it. Our sessions are intended to keep you safe and out of trouble whenever possible. Yet a difficult or even dangerous situation can present itself quickly, giving you only seconds to react. The Safely Home training teaches you how to react quickly and effectively in even the most threatening situations, giving you the best possible chance to get away safely.
Our training is designed to teach people of all ages and physical ability, the fundamentals of personal protection and awareness strategies. While we always want people to avoid a problem, we offer our participants the opportunity for hands-on training to develop and maintain confidence and effective practical personal protection techniques in a supportive, enjoyable and dynamic interactive environment.
Professional Training
Lead instructor Ray L. McPhee is a security expert and professional consultant with over 29 years of extensive education, investigative and operational experience. An accomplished competitive fighter, Ray understands the tactics to keeping safe; the affects and effectiveness of defensive, offensive strikes delivered in self-defence. Across Canada, Ray has instructed personal protection training for kids, teens and adults, both private and corporate sectors.
Safely Home Personal Safety and Self-Defence Training offers interactive, informative and highly entertaining training programs in an environment that will be supportive and inspiring. Participants will enjoy realistic scenarios and have a chance to use the tools they have learned while building confidence and enhancing instincts to avoid becoming a victim whenever possible.
We provide appropriate equipment suitable for participants to practice hand strikes, kicks, punches and a Padded Attacker to simulate various situations. Participation in the physical component of the session is optional and individuals are not obligated to partake but it is greatly encouraged. Individuals learn while observing and continue to support others as they engage the attacker during the scenarios. Verbal de-escalation scenarios are also available.
Skill Sets
Some of the skills you will learn in our sessions include:
Develop Safety Plans.
Situation conversation.
No, Go, Yell and Tell!
What do "bad guys" look like?
The Five "D's" of Personal Defence.
F.E.A.R™ is good!
When loved one are home alone.
Strangers, people we don't know can help, learn how.
Dealing with emergency call to the 911 operator.
Mental Toughness.
Personal boundaries, inappropriate touching.
Shielding / Positioning
Use of Force.
Conflict Management.
How to escape wrist, arm and neck choke holds.
Yelling, kicking, punching and defending themselves while on their back.
Physical and verbal hands-on scenarios will be conducted at the end of each session.